I've been watching Jack very closely recently and I've made a number of startling observations...Is Jack really a secret Islamic terrorist?
He only ever posts at 2am. Islamabad is 4 hours ahead of us which means 2am over there is only 11pm over here...Hmmm
Both Jack and Steve have entire sections of the Koran memorised. Their knowledge of Islamic writings puts even the most seasoned of Imams to shame. Hmmm
He once said he wants to nuke the Middle East. Isn't that the exact thing you would expect an Islamic terrorist to say if they were trying to hide their true identity? You know, pretend you're on the side of the West to throw people off the scent? And where would he get these nukes from? His terrorist friends? Hmmm
He keeps banning people for no reason. Isn't this the equivalent of a cyber beheading? We all know who likes chopping peoples heads off...Hmmm
He is a devout homophobe. Just like you would expect an extreme Islamist to be...Hmmm
He hates the BNP. So do Islamists...Hmmm
We never see his true face. Burkhas also hide people's faces. Is Jack's refusal to show his face his way of wearing an online burkha? Hmmm
He says he is very good at IT. Well, we all know the best computer programmers in the world are all of asian origin...Hmmm
He refuses to listen or acknowledge any form of reasoned argument. Isn't this precisely what extreme Islamists do? Hmmm
He is very close to Gail who lives in the USA. Is she his terrorist conduit into the States? What exactly do they talk about on their secret Praetorian forum that they cannot talk about on Jezzas? Hmmm
Praetorian is an anagram of terrorist. Well...it isn't really but we all know extreme Islamists are very rarely able to spell properly. Hmmm
The evidence is mounting up Jack. You'd better watch out matey...I'm on to you.


El Guapo

Admin





Posts

: 2176


Join date

: 2010-01-25


Age

: 41


Location

: Seated in front of PC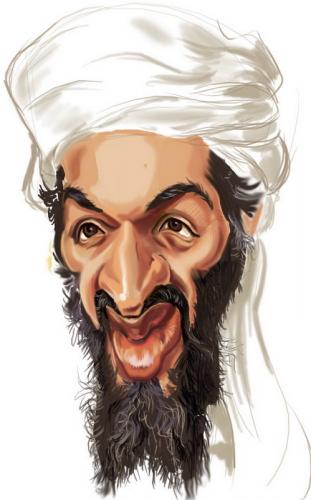 Hmmmm

El Guapo

Admin





Posts

: 2176


Join date

: 2010-01-25


Age

: 41


Location

: Seated in front of PC



HAHAHAhehehahaha ... El thats gotta be the funniest post ive ever read , and soooo true .Could God be really Bin laden , however you spell it lol ..

Guest

Guest





(bump!)
I really think this is one of my better pieces don't you? lol
I loved the outrage from the three stooges on Jezzas last night. It's always better when a pisstake gets a reaction like that. Makes it all seem worthwhile y'know?
Don't get tooooooooo upset Steve-o. I'm just exercising my right to "Free Speech." You do remember Free Speech don't you? It's thing that you're on a mission for...hehehe

See...here's the thing with so called free speech and why it doesn't work. Sometimes...just sometimes...with Free Speech you might not hear what you want to hear.
Maybe you bunch of
dumb fuckwit tree stumps
should think about that?
Now, in the words of my hero Eric Cartman you call
ALL
...
Now watchoo goan do?! lol

El Guapo

Admin





Posts

: 2176


Join date

: 2010-01-25


Age

: 41


Location

: Seated in front of PC



El, I am crying with laughter, suck my balls, ROTFLMFAO!!!!!


_________________
Uploaded with
ImageShack.us

SAINT

Admin





Posts

: 142


Join date

: 2010-01-25


Age

: 50


Location

: Heathrow



So this is what all the fuss is about....
it's a joke for goodness sake...jeeeez why on earth take it as otherwise is beyond me...


dolly




Posts

: 548


Join date

: 2010-01-26


Location

: Dancin in her sparkly shoes! Boop de be doop yeh!




---
Permissions in this forum:
You
cannot
reply to topics in this forum